I had the honor of doing a session with a friend of mine this afternoon. We were a little concerned about the weather, but everything cleared up beautifully for our afternoon session. The family were all troopers today as we did have to trek through some mud and water to get to the good locations. Somehow though, I think I was the only one who ended up with mud all over me. Good thing!
We got lots of great shots of the family. I chose these because they were a little bit different than the traditional family shots. I love the more casual, relaxed look of this picture. The fall colors are outstanding!
I love the beauty and serenity of this shot.
Smiles are so hard to get at this age from boys. However, they will pose for the serious look. Boys, wooden fences, and the outdoors just go naturally together!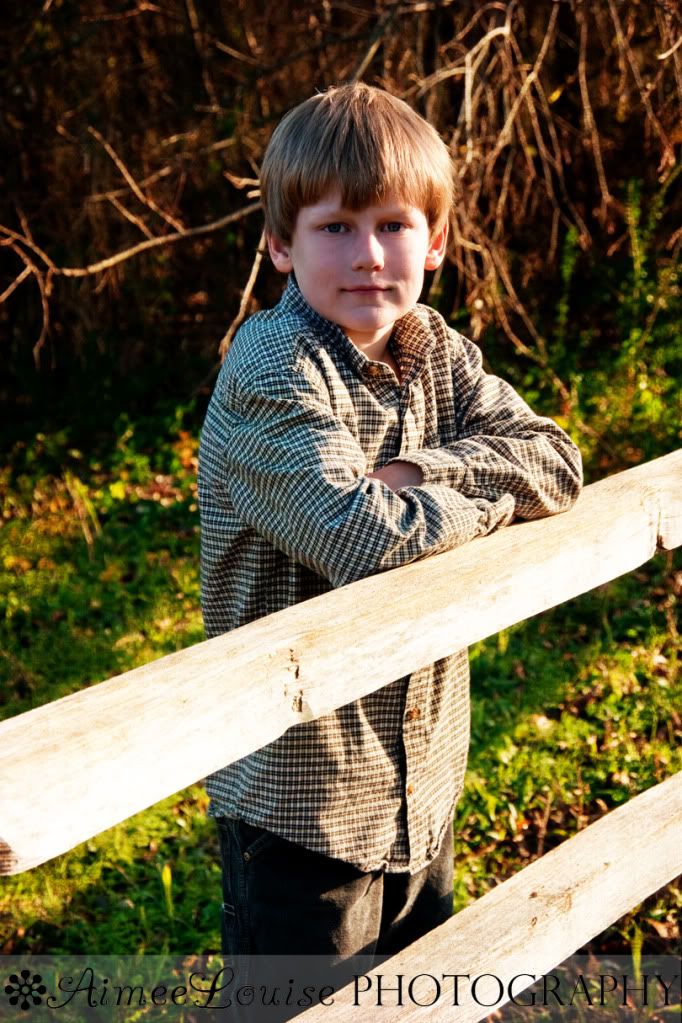 I can tell you my kids wouldn't pose for the camera with their arms around each other. I loved their willingness to be together. What beautiful children and so photogenic!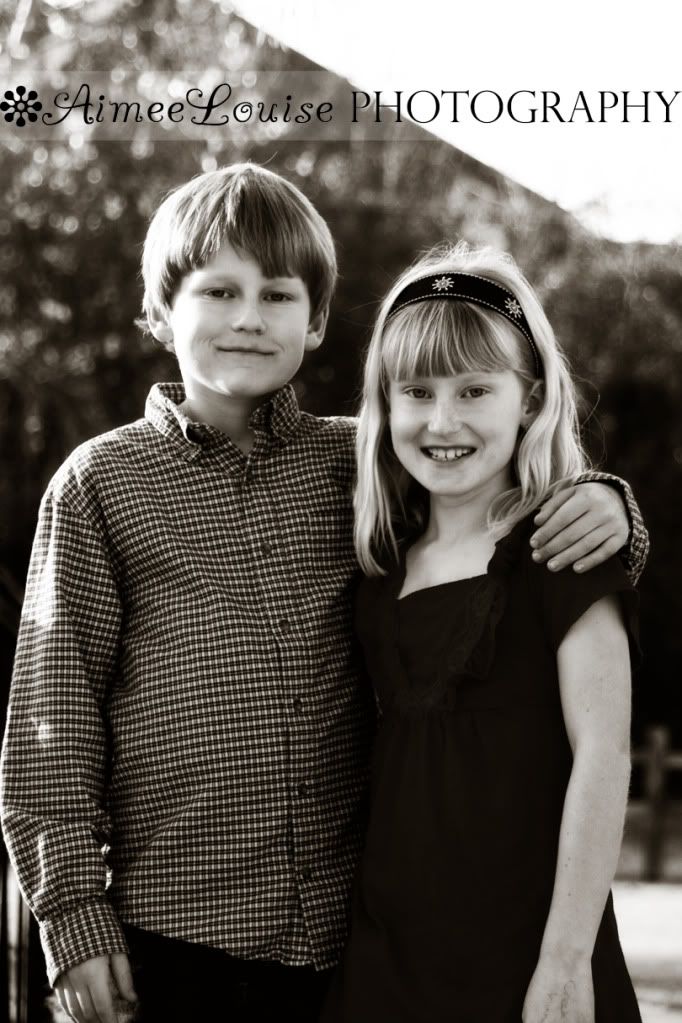 This shot was actually taken in my front yard. The family was nervous about taking the puppy to the session...and with all the mud, it was a good thing we didn't. So, after the session, they grabbed the dog and came over to my house for one last picture with "Lucy". I have to say I love that dog. She is a mess, but totally precious and the most wonderful big dog I have ever had the pleasure to meet!
Thanks "K" family for a fun afternoon. I hope it wasn't too painful sitting for photos! I hope you enjoy your sneak peak!