I was looking through photos from the past year for a photo contest, and realized I never processed my photos from the State Fair of Texas last September. I thought a few of these were really fun...
My 6 year old can't get enough of trains. We must have spent an hour here watching the amazing train display. He wanted a picture with the train in the background. Of course I took the one he wanted with the train clear and focused right behind him. And then I snuck in the artistic one that I wanted. It is great to have control of the camera!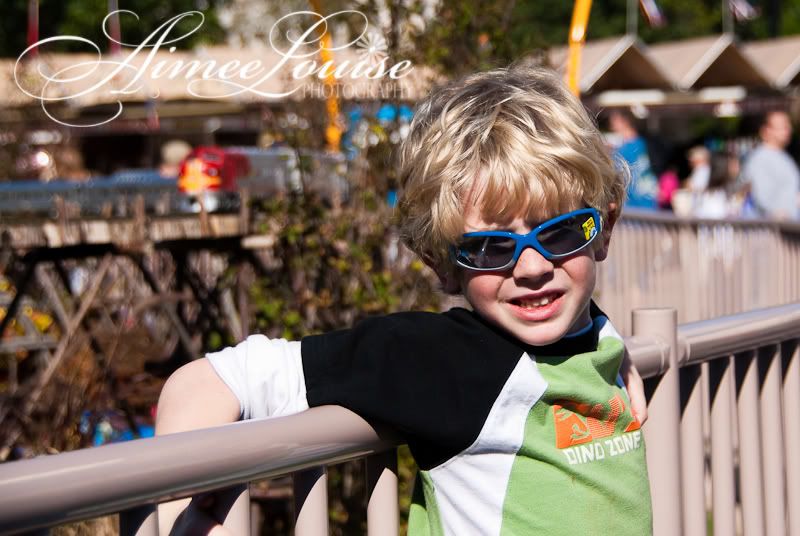 My 9 year old is all about the rides. He rides almost all of them alone as my husband and I hate heights and things that spin. I am glad he is brave at heart because he would be miserable if he needed us to ride them with him. I just love the colors on this ride. I think it would make a great modern art painting!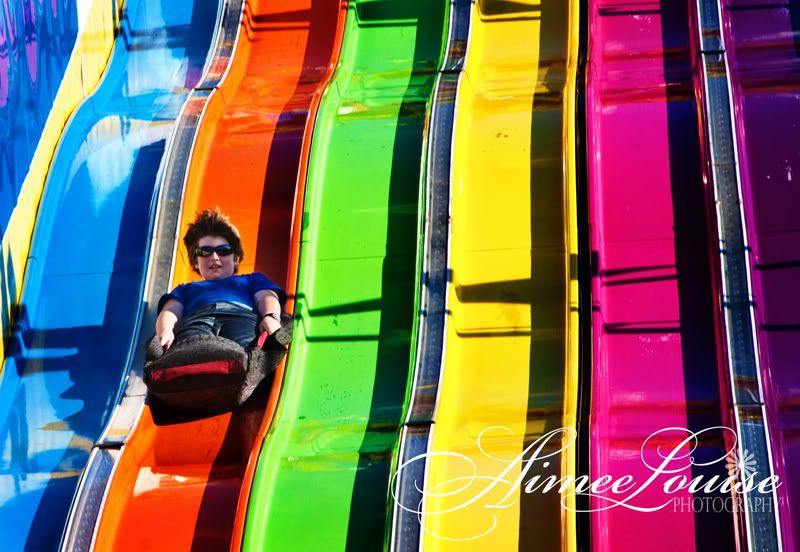 Will my children pose for me? NO! You can see the fake smile of my sweet child who just wanted me to get it over with. Actually, now that I look at this picture, I see my father's smile. He had the exact same "get it over with smile" in almost every picture I have of him. How funny and what a sweet gift to me as he has been with the Lord for almost 20 years now.
Look for some pictures from my Valentine's Mini Sessions next week. They were so cute and fun. I have spent the last two weeks doing sessions for various doctor's offices for an upcoming spread in a local magazine. It has been great fun, but I haven't been able to post my Valentine's Sessions as promised. Soon!