We had session number 2 of sweet little Chase this week. He is going to be a little handful for his mommy, that is for sure. Once again, she did everything right to get him to sleep; and once again ,those eyes popped open when it was picture time. He just took in the world around him. So...we didn't get the little curled up naked sleeping baby pictures we wanted, but we got some adorable ones. Here are a few of my favorites....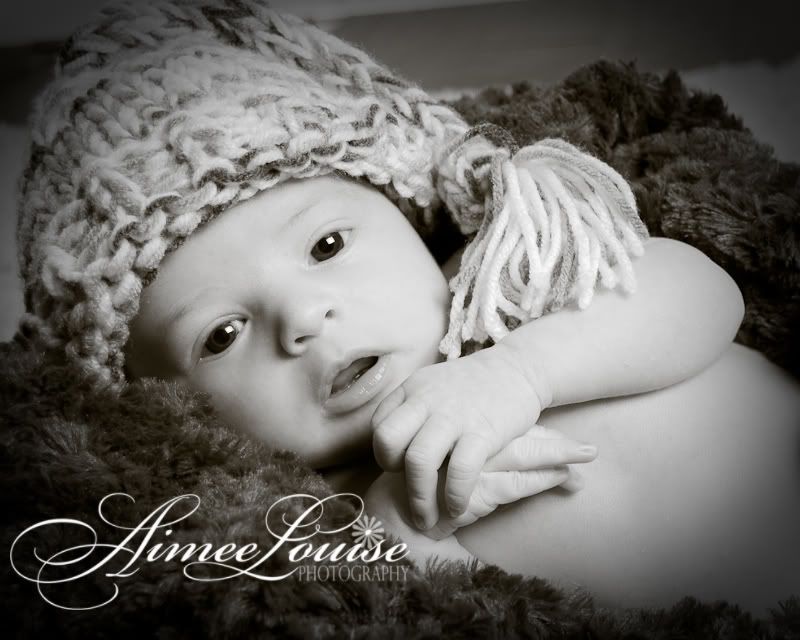 No...he wasn't sleeping. I just happened to snap as he closed his eyes for a moment. We will just pretend he is sleeping. Don't you just love that finger?
Thanks for another try! I can't wait to watch little Chase grow up!