The number one thing I hear over and over when my clients are viewing their session is: "I can't narrow it down...I like them all!"
Many people want to purchase a disk of the images which is a great option. However, if you are like me, I like to be able to touch and hold my pictures of my kids. Looking at them on line is great, but there is something about being able to hold the picture in my hand and just stare at it. The problem is...who has enough wall space to hang every great image a photographer captures of your family?
We have a solution for you: The Image Box
Our image box has a leather cover with a personalized metal print of your choice on the cover. Inside, the box will hold up to 15 board mounted 5x7 prints. You can take one print out every week and put it on an easel to display in your home, or just take them out and look at them periodically. The box will fit right at home with the books on your shelf. It is a gorgeous statement piece on its own sitting on your coffee table.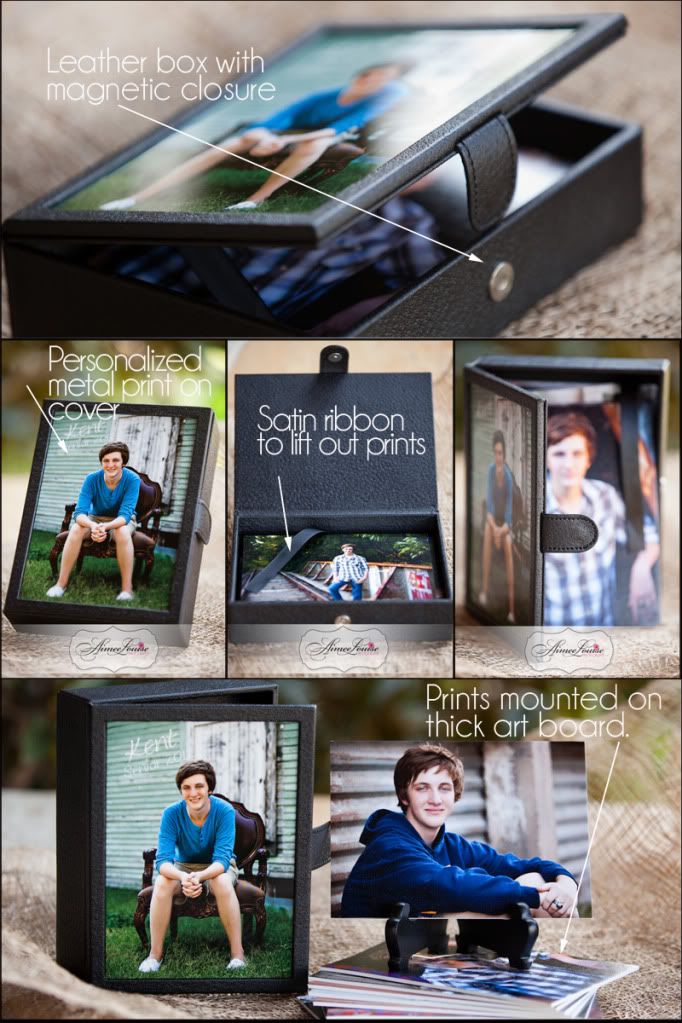 Be sure to contact us today for more information about our image boxes. They are on sale through September 30! Be sure to join my newsletter list through my Facebook page to be notified of future sales!
Happy fall!
Aimee