I bet you are wondering why I had a posting called "Italy Day 1" and nothing else. That is an interesting question with a very long answer. The short answer is that the hotel we stayed at in Bologna changed wireless routers 4 times while we were there starting on the 2nd day. My computer never found the routers after day 1 - hence the lack of postings. Were I a computer genius, I could probably have solved the problem. If I spoke Italian, I probably could have gotten the hotel to solve the problem, but as neither are the case...I suffered in an internet black hole and now am way behind on my blog posting.
So...I will be updating my blog with Italy pictures throughout the week. I have 4 family photo sessions to process this week that I did before I left for Italy and I know these wonderful families want to see their pictures. Those posting will be interspersed with my Italy postings. If it looks confusing...it probably is. Chaos and confusion seems to reign supreme around here these days.
I was thrilled to go to Italy with my sister last week and even more thrilled to be asked to photograph the
Society of Children's Book Writers and Illustrators
(SCBWI)
Bologna conference
while I was there. Words cannot express how much fun I had and how many amazing and wonderful people I had the privilege to meet from around the world. I feel like I have this wonderful international community of new friends. If you would like the details of the conference and who was there and what was said, please see my sister's (Beth Beck)
blog posting
. She has covered the details so well, I would simply be redundant to do so here. I have tried to put names on pictures where I knew them. She has all of the details to go with each name. So...here are the highlights from the event...
The conference took place on Monday. From tips on getting movie deals, to "First Looks" at the work of many illustrators in attendance, to the reading of the first pages of books waiting to be published, the day was full of fun and extremely informative. It almost made me want to be a writer....almost. However, I have no gifting in that area so I will leave that to the experts!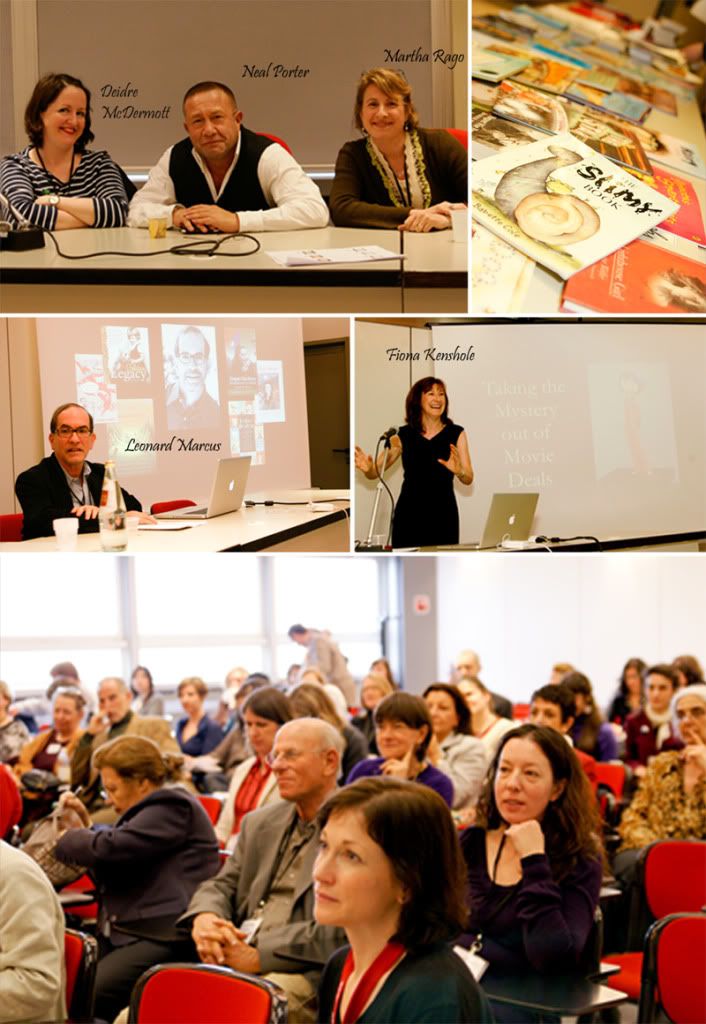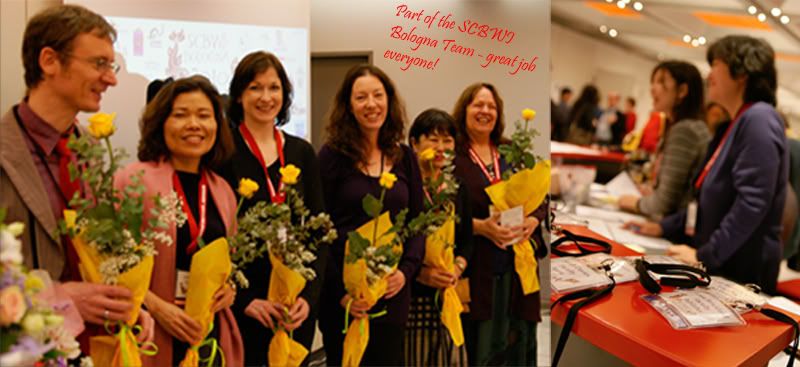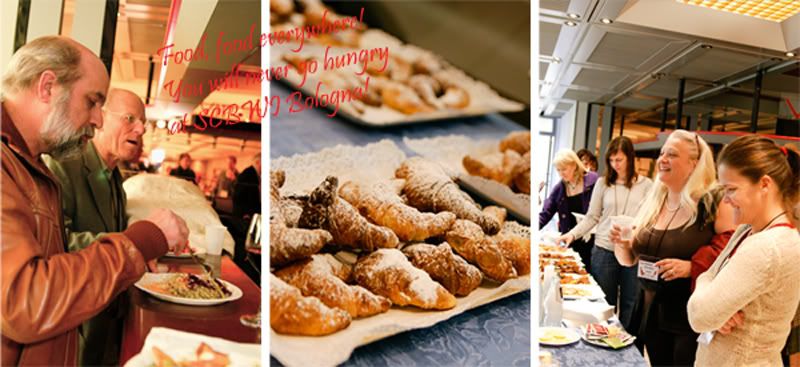 After the conference, we all adjourned to a dinner and dance in a delightful Italian bookstore which just happened to be around the corner from our hotel. We were packed in like sardines but that just added to the fun. The food nearly made me swoon and the wine was freely flowing. A great ending to a great day.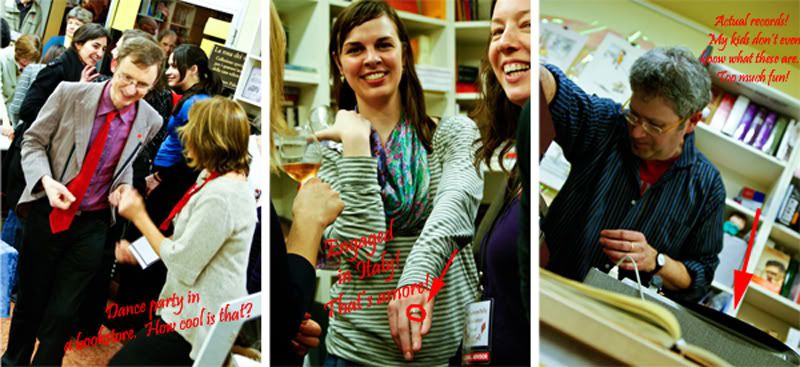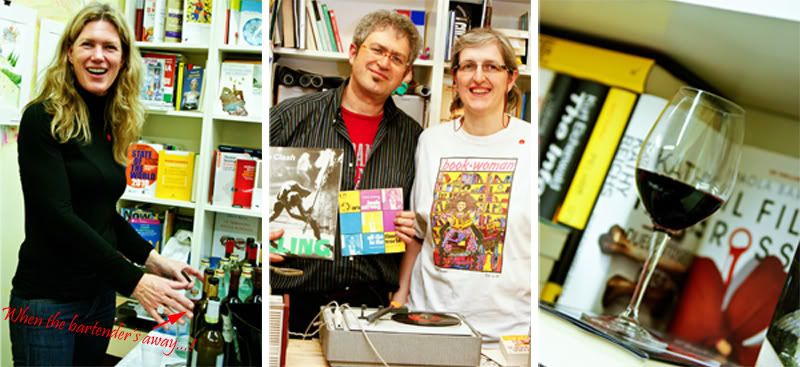 The SCBWI hosts their conference every two years to coincide with the Bologna Children's Book Fair. They have a booth with activities running at the booth all week. The pictures below are of a fun hour of dueling illustrators. One of the authors with a book about to be published, read her book out loud page by page. The illustrators (
John Shelley
and
Doug Cushman
) then had a few minutes to capture what they heard on the page. It was amazing! I loved seeing how each interpreted what they saw. I was too busy taking pictures, but others did capture it on
video
which is worth taking a look.
We ended the day with a party celebrating the 40th anniversary of SCBWI. Cake and champagne were flowing and it was a fitting end to a great conference.
On a personal note, it was wonderful to meet in person many people who have shaped my life in the last few years. I have read books written by Doug Cushman and Babette Cole to my children through the years. They are humble and unassuming people and an honor to meet. Leonard Marcus shaped my book buying choices when my children were small. He wrote the Parenting Magazine book list which I used to guide my choices as I was too harried and overwhelmed with toddlers to even think about researching good books. If he said they were good, I got them - and they always were great choices. For the authors I met working to get your books published - I must say that your tenacity and determination inspire me. Sometimes it is just easier to give up and yet you keep working toward your goal. I admire that quality in each of you. And finally, to the illustrators whose work I got to see in the "First Look" session - you are amazing! I stopped taking pictures because I was enthralled in your work. You make the world a more beautiful place by sharing your talent with us. I hope you all continue to share your art with us!
Thanks for letting me share your conference with you. I loved the experience and hope to see you again soon!