So...I had this idea for

Valentine's Day

to offer mini session so wives and girlfriends could have a picture taken to give to their special someone as a gift. I mean let's face it...the longer you are together, the harder it is to buy your guy a gift that isn't redundant or cheesy. I was telling a friend of mine my idea and she laughed a little bit and basically said "good luck with that" as she

thought

no one would be interested. Her husband just happened to be standing near and over heard the conversation. He walked over and said "Honey, I think my most recent picture of you is

12 years old

, I would love a new picture". So there you have it. If you are reading this post and laughing to yourself thinking it is silly to have a picture taken of yourself, THINK AGAIN. Your special someone would really

LOVE

a new picture of you.
Don't want to do a picture of just you? Grab the kids and we can do a mini session with you and the kids. He would

LOVE

that too!
I have a total of 12 time slots available between the two sessions. Contact me as soon as you can to get on the schedule!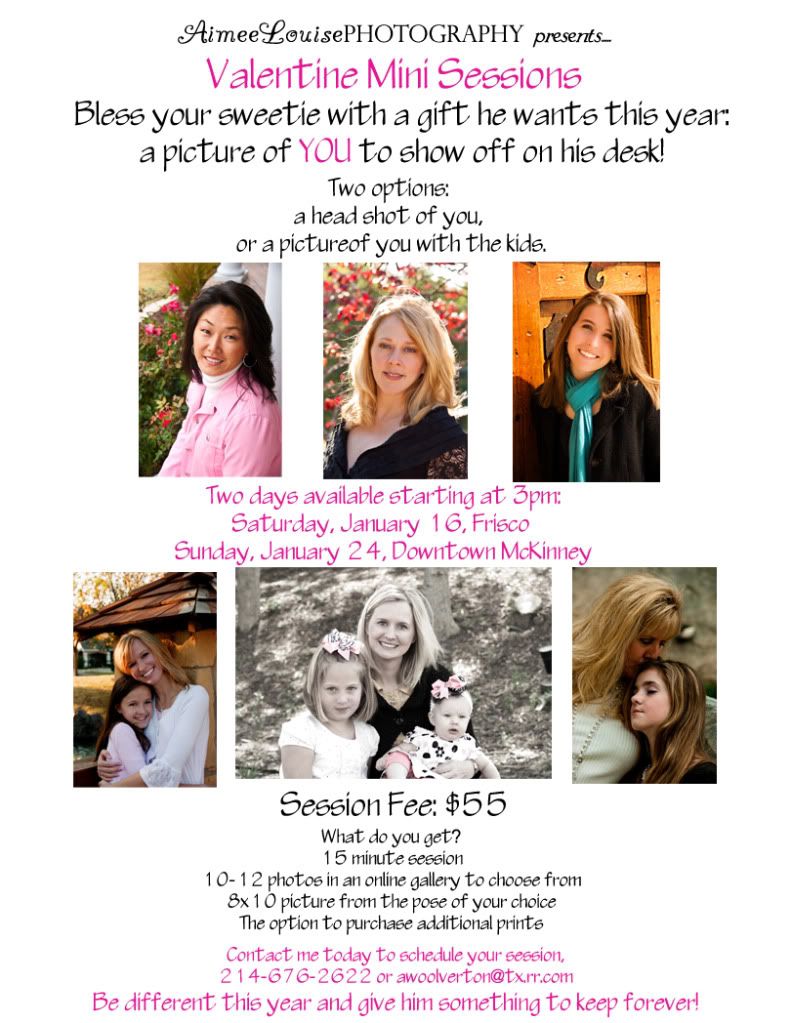 I have tons of pictures to post from the holidays and just ran out of time. I will get right on that next week after I get caught up.
Blessings,
Aimee