I was honored this week to take pictures of a beautiful 5 day old baby boy born to a dear friend of mine. I have to tell on this precious mother in my blog post though....she was determined that baby Chase was going to enter the world last weekend. If you knew her, you would know that when she sets her mind to something it will happen. So, sure enough, every time I drove through my neighborhood last Saturday, she was out walking. When I was coming home from my run later in the day, she was out walking. She must have walked for hours! It worked though...little baby Chase entered this world early Sunday morning!
We both found that she may have met her match in this child. She assured me that we could come take the pictures any time because he sleeps through everything. Well...little Chase proved his mommy wrong. He did not want to have his picture take naked. He woke right up and wanted food and a warm blanket. We got a few great pictures and laughed and cooed a lot!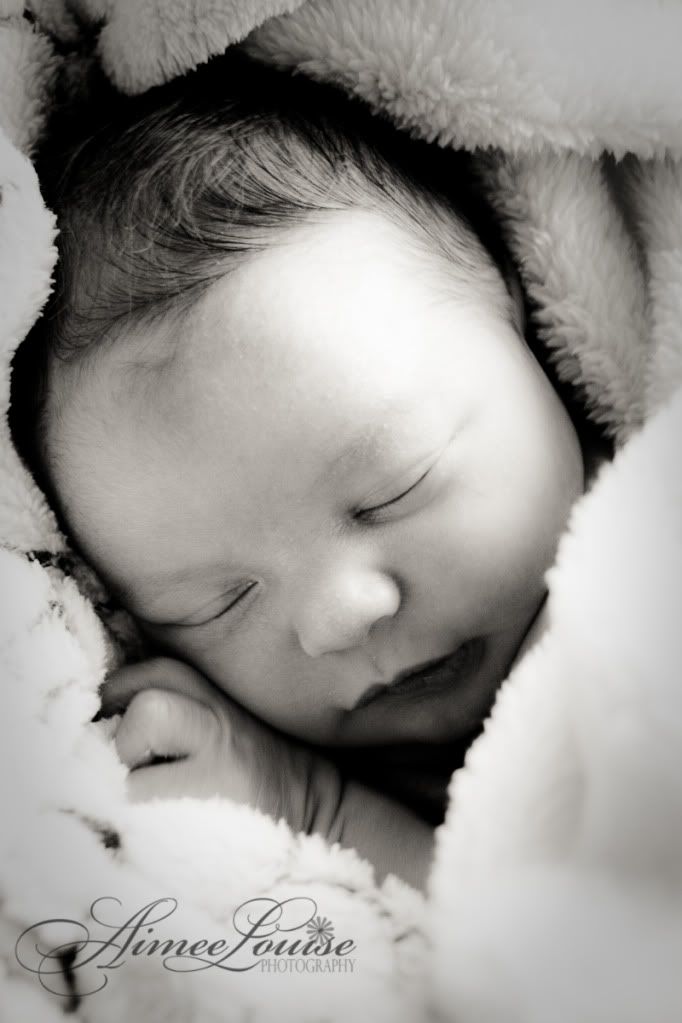 Even though he wanted to be covered up, I just had to get a shot of his little belly with his cord still attached. What a beautiful reminder to us all of the amazing creation of life. Just a few short days ago, he received everything he needed from his mom until it was time for him to strike forth on his own. I stand in awe of God's creation and am thankful for the little reminders of how big He is and how small we really are!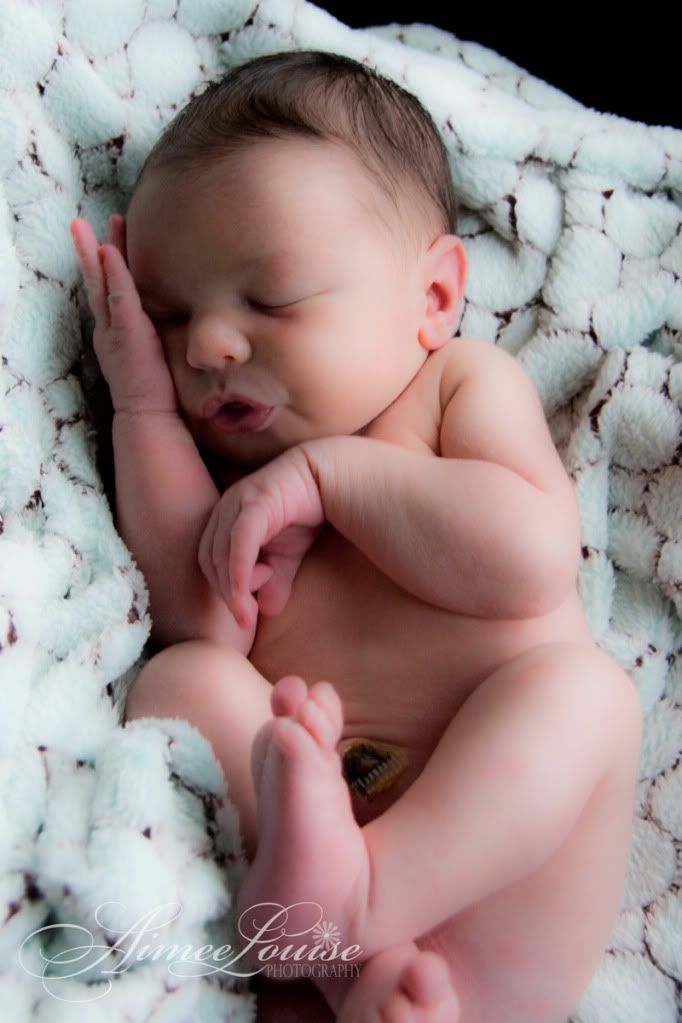 Mom and I had a discussion about the dry skin on his feet. I had to leave it in for the picture. You never remember when they are 10 or 20 of the little details. I love this picture - how small those tiny toes are!
I had to include a picture of big brother. He was so good and so proud of his little brother.
So, we are going to try again later this week for some fun sleeping pictures. Thanks to my friend for allowing me to take pictures of her beautiful newborn!