I received a call from this wonderful family a couple of months before Christmas. Brooke wanted to surprise her mother for Christmas with a family picture when everyone was together for the holiday. The catch...there was only one day that they would all be in the same place. So...the day after Christmas we made it out to downtown McKinney for a VERY cold session. The poor little three year old was so cold by the that he had bitten his lip and drawn blood from shivering by the end of the session. The kids were such troopers and neither one ever complained. We had a wonderful time and captured great memories!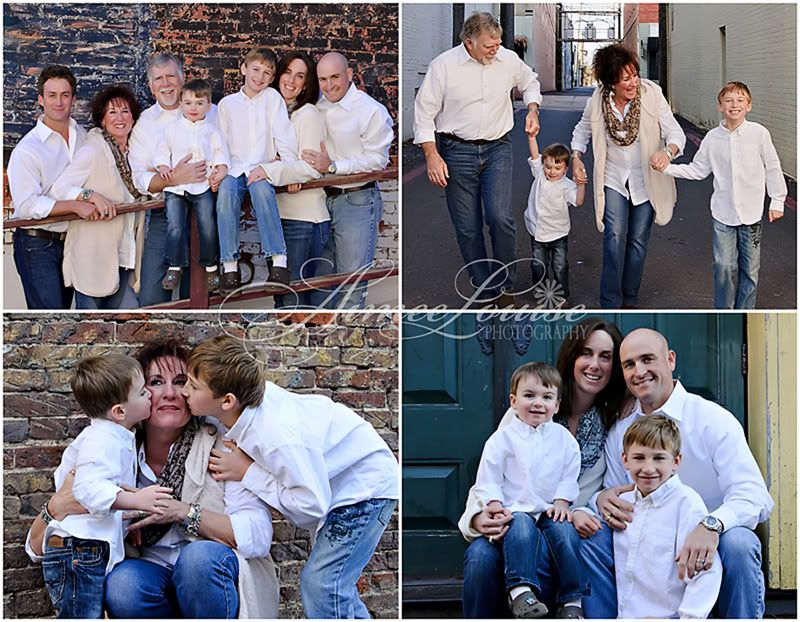 I had to share this version of this picture. I just love the old-timey look with pictures in downtown!
Thank you Brooke for sharing your family with me!